Welcome on Keane.FR, the website of French-speaking fans about the English band Keane !
News, live dates, discography, interviews ... you'll know everything about it !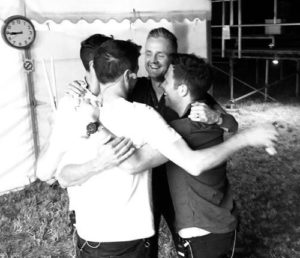 Keane celebrates 20 years of success in 2024! For the occasion, a reissue of Hopes and Fears and a series of concerts are planned, to our great delight!
On the website, you'll find all kinds of information about the band, under the various headings. For "real time" news, don't hesitate to use our social networks (the links are further down the page).
And don't hesitate to let us know what you think about the site's content via our social media (Facebook or Twitter).
Enjoy your visit !