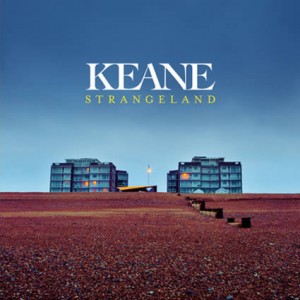 Design de couverture
The picture was taken by Alex Lake, on the seafront at Bexhill-on-Sea in East Sussex (UK). This is a reference to the album track Sovereign Light Café, which pays homage to the seafront café on Bexhill Parade where the band would meet as teenagers.
Consultancy Tourist has designed the cover. 'We wanted the Strangeland sleeve to come across as quite familiar yet abstract at the same time. One of the band's favourite images was a view of some apartments taken from the shoreline, which was shot at first light when only one or two lights were visible in the apartments. To add to the surreal nature of the cover, some of the buildings either side were digitally retouched out.' (Tourist creative director Rob Chenery, designweek.co.uk)
La photo a été prise par Alex Lake, sur le front de mer de Bexhill-on-Sea dans l'East Sussex (Royaume-Uni). C'est une référence à la chanson de l'album Sovereign Light Café, qui rend hommage au café du front de mer de Bexhill Parade où le groupe se retrouvait lorsqu'ils étaient adolescent.
Consultancy Tourist a conçu la couverture. « Nous voulions que la pochette de Strangeland soit à la fois familière et abstraite. L'une des images préférées du groupe est une vue de quelques appartements prise depuis le rivage, qui a été prise aux premières lueurs du jour, lorsque seules une ou deux lumières étaient visibles dans les appartements. Pour ajouter au caractère surréaliste de la couverture, certains des bâtiments situés de part et d'autre ont été retirés numériquement. » (Rob Chenery, directeur de la création de Tourist, designweek.co.uk)
You Are Young
Silenced By The Night
Disconnected
Watch How You Go
Sovereign Light Cafe
On The Road
The Starting Line
Black Rain
Neon River
Day Will Come
In Your Own Time
Sea Fog
Date de sortie internationale : 7 mai 2012
Date de sortie USA/Canada : 7 mai 2012
Notes : L'album s'est classé n°1 des ventes au Royaume-Uni dès la première semaine.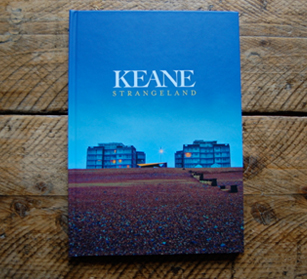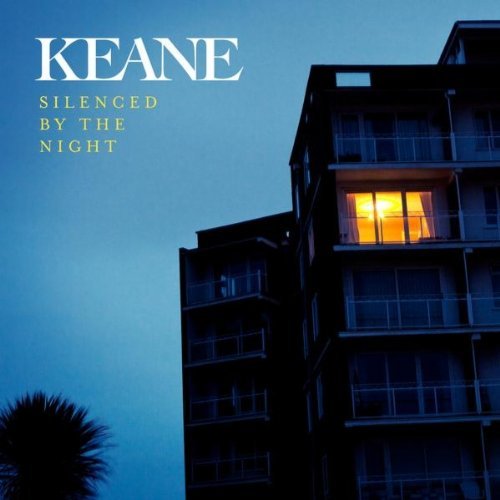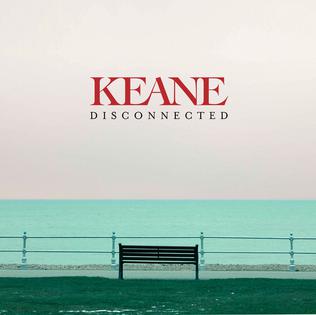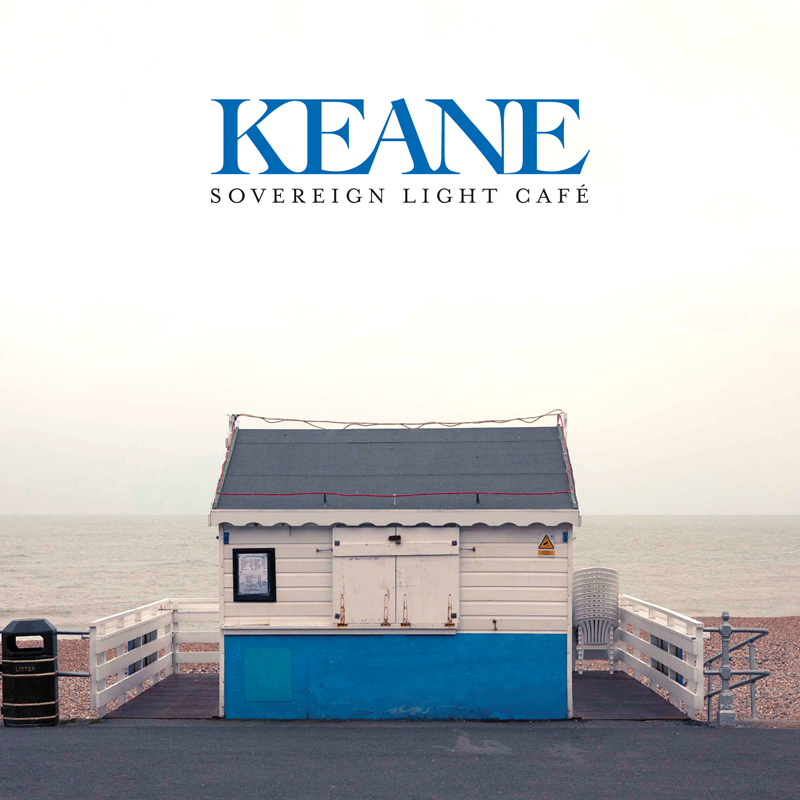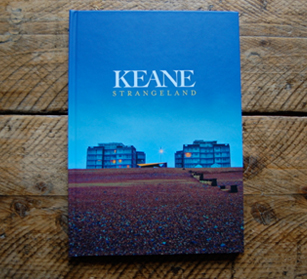 VERSION DELUXE
Tracklist : Inchangée
+ Titres Bonus :
13.Strangeland
14.Run With Me
15. The Boys
16. It's Not True
Packaged in a hardback A4 size coffee table book, the Deluxe Box Set includes:
Strangeland deluxe edition CD album.
DVD featuring five live performances, album trailers and behind the scenes footage.
The 20+ page book features exclusive photos from the making of the album, taken by Alex Lake.
Présenté dans un livre de poche cartonné de format A4, le coffret de luxe comprend :
L'album CD Strangeland en édition deluxe.
Un DVD comprenant cinq performances live, des bandes-annonces de l'album et des images des coulisses.
Le livre de plus de 20 pages contient des photos exclusives de la réalisation de l'album, prises par Alex Lake.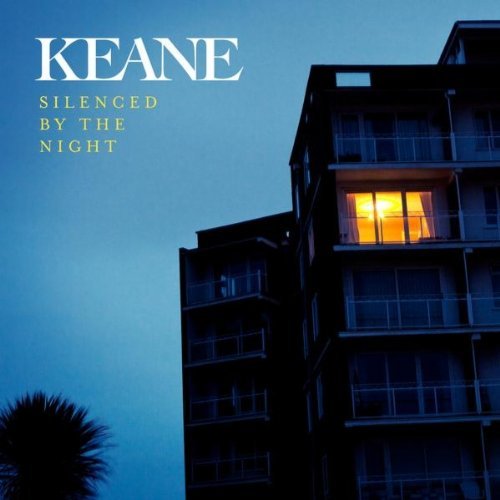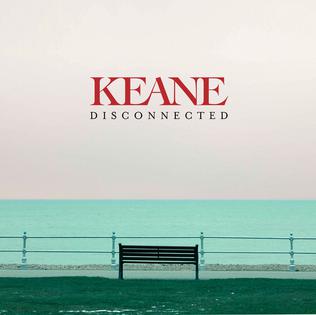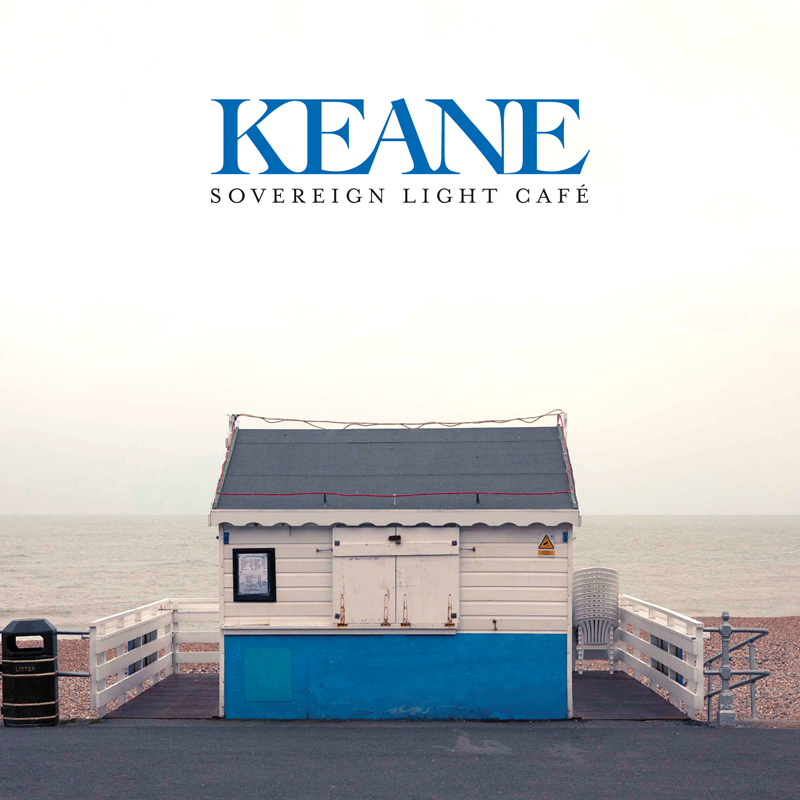 You Are Young
Silenced By The Night
Disconnected
Watch How You Go
Sovereign Light Cafe
On The Road
The Starting Line
Black Rain
Neon River
Day Will Come
In Your Own Time
Sea Fog
Strangeland
Run With Me
The Boys
It's Not True
Myth
Difficult Child
You Are Young
PAROLES

Rice-Oxley/Chaplin/Hughes/Quin

Fearful child have faith in brighter days
Stay home 'til this darkness fades away
Lie still beside me
I'll hold you now, I'll hold you forever

Winter's hand will freeze your heart again
Doors will close, no time to start again
Nothing is given
Except the ties that hold us together

Lay down your load
Cause every day it's gonna grow
And bask in the sunshine
Try to pay no mind
Try to pay no mind at all

To all the things that you don't know
You've got time to realize you're shielded by the hands of love
Cause you are young

Fading light may make a fool of me
Courage fails, strengths slip away from me
Lie still beside me
And hold me now, and hold me forever

Lay down your load
Cause every day it's gonna grow
These days are sacred
Hey now, don't be scared
Baby, don't be scared at all

Of all the things that you don't know
You've got time to realize you're shielded by the hands of love
Cause you are young
You've got time, you've got to try
To bring some good into this world
Cause you are young
Cause you are young

Oh-oh-oh…

Cause you are young

A PROPOS

The song title first appeared in Tim's head as he simultaneously lost and found himself among a huge crowd of music lovers at Glastonbury. It was the realization that « you're never too old to feel those moments of epiphany ».

« This is quite a philosophical song. I think more than anything it's a message to myself to try and stay young at heart. It definitely feels like a message to my daughter too, in places. And also from the beginning it always made me think of standing in a crowd at a festival, a huge mass of people united by a feeling of bliss and freedom, which are things that are most easily associated with being young – as you get older it gets harder to find that feeling, and I love the idea that music can lift us out of ourselves, make us forget our everyday troubles, make us feel young. I also think the line 'You've got to bring some good into this world' pretty much sums up my view of being a human being – I kind of feel that bringing some good into the world is about the best thing you can hope to do in life. I'd say it's the reason we make music. » (Tim, keanemusic.com)

Le titre de la chanson est venu pour la première fois dans la tête de Tim alors qu'il était perdu et s'est retrouvé au milieu d'une foule immense d'amoureux de musique à Glastonbury. Il a réalisé que « qu'on n'est jamais trop vieux pour ressentir ces moments d'illuminations ».

« C'est une chanson assez philosophique. Je pense qu'il s'agit avant tout d'un message pour moi-même, d'essayer de garder un esprit jeune. C'est également un message pour ma fille, par endroits. Et aussi, depuis le début, ça m'a toujours fait penser à la foule d'un festival, à une énorme masse de gens unis par un sentiment de bonheur et de liberté, qui sont des choses que l'on associe le plus facilement à la jeunesse – en vieillissant, il devient plus difficile de retrouver ce sentiment, et j'aime l'idée que la musique peut nous élever hors de nous-mêmes, nous faire oublier nos problèmes quotidiens, nous faire sentir jeunes. Je pense aussi que la phrase « You've got to bring some good into this world » (« Tu dois apporter du bien dans ce monde ») résume assez bien ma vision de l'être humain – j'ai l'impression qu'apporter du bien au monde est la meilleure chose que l'on puisse espérer faire dans la vie. Je dirais que c'est la raison pour laquelle nous faisons de la musique. » (Tim, keanemusic.com)
Silenced By The Night
Disconnected
Watch How You Go
Sovereign Light Cafe
On The Road
The Starting Line
Black Rain
Neon River
Day Will Come
In Your Own Time
Sea Fog
Strangeland
Run With Me
The Boys
It's Not True
Myth
Difficult Child